Virtual RAM Was the Most Hyped Feature of Android Smartphones In 2021 and It Continues In 2022 too. Initially, Virtual RAM was Introduced By Many Chinese OEMs, Including Realme, Oppo, Vivo, iQOO & Now It's Time for Korean Tech Gaint Samsung. As Per the Reports, Samsung has also Started Providing a Dynamic RAM Feature Also Known as RAM Plus Feature in Galaxy Smartphones. So Let's Look at the List of Samsung Smartphones With RAM Plus Feature.
What is Samsung RAM Plus Feature?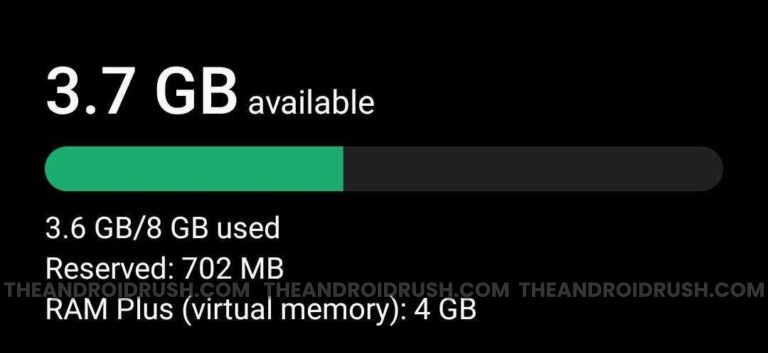 RAM Plus Or Virtual RAM or Dynamic RAM All of Them are the Same With a Different Title. RAM Plus is a Feature That Let's You to Expand Your Device's RAM By Using Some Portion of your Device's Storage. This Feature will Use 4GB of space which will be used for Virtual RAM. Whenever the Core OS Feels that the RAM has been Filled Over With Many Apps & Now It Needs Some RAM Then It will Utilize this 4GB of Virtual RAM.
Is RAM Plus Feature Useful?
Yes, For the People Who always Open Multiple Apps at All the Time, In the Short Run It Can Add an Extra Boost In RAM Management. But in the Long Run, It Is Not Recommended to Enable this Feature on a Personal Note We have Enabled the Virtual RAM On a Few Smartphones Including Galaxy A52s, iQOO Z3 & More. Major Users Reported Random Lags, Improved Power Consumption & More. Also If Your Storage is Already Filled Over 90% Then This Feature will Simply Not Work Since It Depends On the Storage of your Device.
What is RAM Plus on Galaxy Phones?
Initially, Samsung hasn't Announced the Virtual RAM Feature but Later On, They have Started Bundling this with Software Update for Galaxy A52s 5G. The Galaxy A52s 5G Was the First Samsung Phone to receive the RAM Plus Feature and Now Some More Galaxy Phones have Joined the List Including Samsung Galaxy Z Fold 3, Galaxy Z Flip 3 & More.
Samsung RAM Plus Supported Devices List (Virtual RAM)
Galaxy A52
Galaxy A52 5G
Galaxy A52s 5G (First Samsung phone to get RAM Plus)
Galaxy A72
Galaxy F62
Galaxy M12
Galaxy M31s
Galaxy M32
Galaxy Note 10 Series
Galaxy Note 20 Series
Galaxy S10e
Galaxy S10 Series
Galaxy S20 FE
Galaxy S20 Series
Galaxy S21, S21+ & S21 Ultra
Galaxy Tab S6
Galaxy Tab S7 FE
Galaxy Tab S7 Series
Galaxy Z Flip
Galaxy Z Flip 5G
Galaxy Z Fold 2
Galaxy Z Fold 3
Note: We will Update the List Regularly Based on One UI Updates

How to Enable Samsung RAM Plus Feature
For RAM Plus Feature, Users Don't Need to Enable Anything If the Feature is available in the Smartphone. It Will Get Be Activated Automatically & Some Smartphones are getting RAM Plus Via New Software Update. The Company has been Adding the RAM Plus Feature With Android 12 One UI 4.0 Upgrade. It is also Rumored that the Company Might Provides Options to Customize the Amount of Virtual RAM Between 2GB, 4GB, 6GB, or 8GB With the One UI 4.1
The RAM Plus feature on Samsung Phones Currently Uses 4GB of Space from the Internal Storage to Provide You a Extra Amount of RAM & Currently, The Korean Tech Gaint Haven't Provided Any Option to Reduce or Increase the Capacity of Virtual RAM. With One UI 4.1 it is Expected that the Company might bring an Dedicated Options to Customize the Amount of RAM Users Need Which Could Be 2GB, 4GB Or 8GB. It's also Expected that the brand Might Bring Virtual RAM Function [RAM Plus] into the Budget Samsung Phones.
Join Our Official Telegram Group Now For Any Doubts/Queries
Note that Physical RAM will Always be Faster Because of Its High Bandwidth & Speed Capacity. For Example If You Take Two Samsung Phones With 12GB RAM Options First One Includes 12GB Physical RAM Inside it & Another One has 8GB Physical RAM + 4GB Virtual RAM Enabled. The First One will always have an Edge In RAM Management & App Opening Since it has More RAM and Its Not an Virtual RAM.
There is Fun fact, You Should Know About the Virtual RAM, Since Its Uses the Internal Storage which Usually has the Speed of 1200Mbps While the Physical RAM has a Speed of 4266Mbps of Speed Which is the Double of the Internal Storage. Note that In this Example We have taken the Speeds of UFS 2.2 Storage & LPPDR4X RAM.
---
In Conclusion, Any news related to Samsung RAM Plus Feature will be Provided Here
Turn On the Notification bell and Subscribe to The Android Rush for More Coverage
You Can also Join Us On YouTube, Google News, Facebook, Twitter, Telegram, & Pinterest For All the Latest Updates, News, Tips & Tricks & More
More Related Articles to Check:-