Smartphone Manufacturers Like Xiaomi, iQOO, Realme & Oppo Nowadays Playing With More RAM Game. The Korean Tech Gaint was also Influenced by them & Later Announced Its Own Virtual RAM Feature Labelled as RAM Plus. In Xiaomi Phones, The Feature is Known as Memory Extension. So Let's See How to Enable Memory Extension on Xiaomi Phones Including Mi, Redmi & Poco.
We have also Posted a Complete Guide On How Many Xiaomi, Redmi Poco Smartphones are Eligible for Memory Extension Feature. The Memory Expansion (Dynamic RAM) Feature On Xiaomi Or Poco Smartphone is Known as Memory Extension. Many People will Debate On this Whether it is Actually Useful or Not Because the Memory Extension is More Useful for the Budget Xiaomi Phones. But There are Two Facts to Know Here are Many OEMs that are Only Including this Feature With Users Who have 64 GB or More Internal Storage.

The Second Fact is That Even if the Budget Phones Got this Feature, It will Still Create a Mess Since Budget Phones Doesn't Have Much Higher Speed On their Internal Storage Because Usually If We Find a Budget or Entry-Level Smartphone Under INR 12,000 Most will feature eMMC Storage Tech which has the Speeds About 250Mbps On the Another Side the Physical RAM has the Speeds of 4255Mbps Equivalent to 4GBPS So Just Think What will be Results With Virtual RAM
What is Xiaomi Memory Extension Feature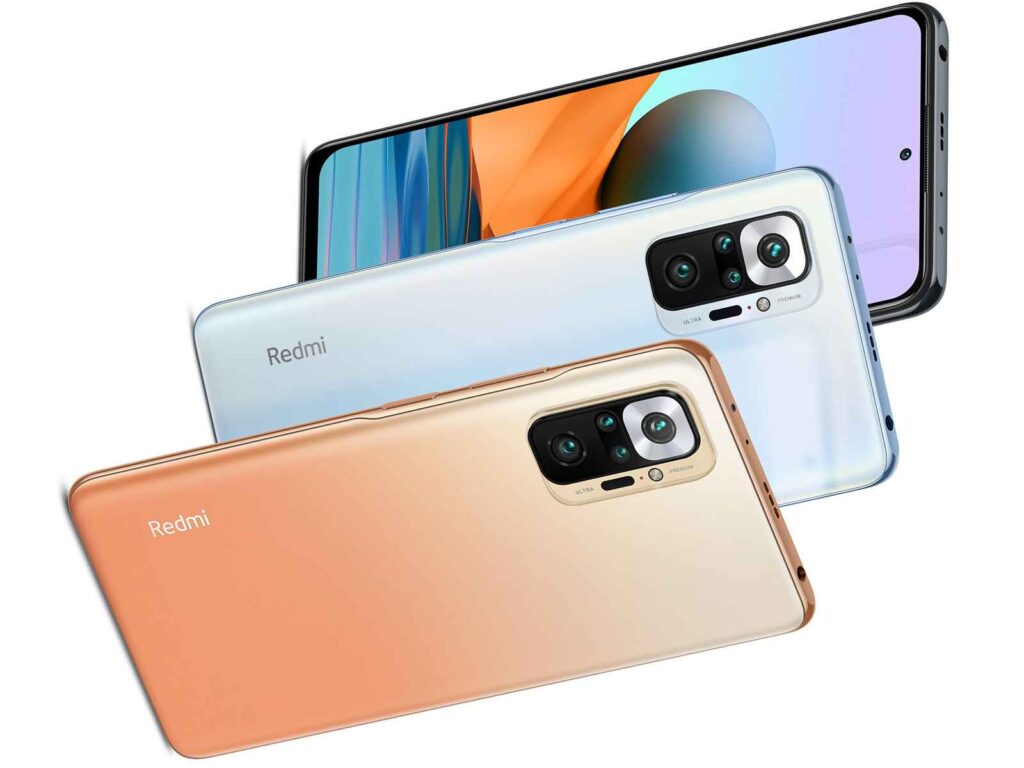 For Basic Understanding, The Memory Extension feature on Xiaomi phones Converts a Small Portion of the Internal memory into "Virtual RAM". The Memory Extension is Available to Many Xiaomi Phones and Depending On Your Model, Region & Configuration you Can Allow Virtual RAM of 1GB, 2GB, Or a Maximum of 3GB. However, Many People Don't Use this Feature Practically Because It's Basically Using Internal Storage as RAM So it won't be Fast As Physical RAM.
There are a couple of Xiaomi Phones which have already received the Memory Extension Feature. Xiaomi Introduced this Feature with Redmi Note 10 Pro 5G Smartphone. In India, With MIUI 12.5 Update Several Xiaomi Smartphones Including Xiaomi 11 NE Lite 5G, Redmi Note 10 Pro/Pro Max, Xiaomi 11i & More will be on this List Soon.
After Understanding What Is Virtual RAM, Xiaomi Memory Extension Concept. Let's discuss How Much Virtual RAM You Can Allot to the System. In Xiaomi Phones, you Can Allow a Maximum Upto 3GB of Virtual RAM to the Android System.
The Capacity of the Virtual RAM is Not Allowed to be Customized by User Because In MIUI, Xiaomi Team Haven't Added any Option or Slider to Customize the Capacity for This & Users can only have One Toggle to Enable Or Disable it.
The Virtual RAM Capacity is Basically Depends On your Device's Storage If you have 64GB of Internal Storage Then you Can Enable a Memory Extension of 1GB & the Same Goes for 128GB & 256GB Internal Storage Smartphones can provide 2GB & 3GB of Virtual RAM.
| | |
| --- | --- |
| Internal Storage of Xiaomi Smartphone | Maximum Virtual Allowed On Xiaomi Phones |
| 64GB | 1GB Virtual RAM |
| 128GB | 2GB Virtual RAM |
| 256GB | 3GB Virtual RAM |
Join Our Official Telegram Group Now For Any Doubts/Queries
Updated your Smartphone to MIUI 12.5 or New Version; Here is a Perfect Method to Check if the Memory Extension feature is available on your Xioami Smartphone Or Not:-
How to Enable Memory Extension on Xiaomi Phones [Mi, Redmi & Poco]
First Make Sure that your Xiaomi Or Poco Smartphone Must be Running On MIUI 12.5 or Newer Version
Also Clean your storage (at least 5GB free space recommended) as the Memory Extension will make use of your device's Internal Storage.
Now open Settings on your Xiaomi phone
Navigate to Additional Settings > Now Click On Memory Extension
Now Just Toggle It On and It will Prompt You With Reboot Confirmation Click On Reboot and Now You Succesfully Enabled the Memory Extension Feature On Your Xiaomi Smartphone
Xiaomi Memory Extension Devices List
Do Note that the Memory Extension Feature is available to Most Xiaomi Phones Running MIUI 12.5 or Newer version. The List mentioned below may be Missing some devices, But once we get a confirmation, we will update the below list.
Mi Phones:
Mi 10 Lite
Mi 10 Lite 5G
Mi 10 Lite Zoom
Mi 11/Pro/Ultra
Mi 11i
Mi 11T
Mi 11T Pro
Mi CC9 Pro
Mi Mix 4
Mi Note 10
Xiaomi Pad 5 Series
Do tell us in the Comments are you using Memory Extension Feature on your Xiaomi or Poco smartphone
Redmi Phones:
Redmi 10
Redmi 10X 4G
Redmi 10X 5G
Redmi 10X Pro
Redmi K30
Redmi K30 5G
Redmi K30 Speed
Redmi K30 Ultra
Redmi K30i
Redmi K40 Gaming
Redmi Note 8
Redmi Note 9
Redmi Note 9 5G
Redmi Note 9T
Redmi Note 10 5G
Redmi Note 10 Pro
Poco Phones:
Poco F3
Poco F3 GT
Poco M3
Poco X3
Poco X3 NFC
Poco X3 GT
Specification wise:
Snapdragon 888/870/865 devices (except Mi Mix Fold)
Note: We will update the list regularly based on MIUI updates
---
In Conclusion, Any news related to Xiaomi Memory Extension Feature will be Provided Here
Turn On the Notification bell and Subscribe to The Android Rush for More Coverage
You Can also Join Us On YouTube, Google News, Facebook, Twitter, Telegram, & Pinterest For All the Latest Realme Updates, News, Tips & Tricks & More
More Related Articles to Check:-